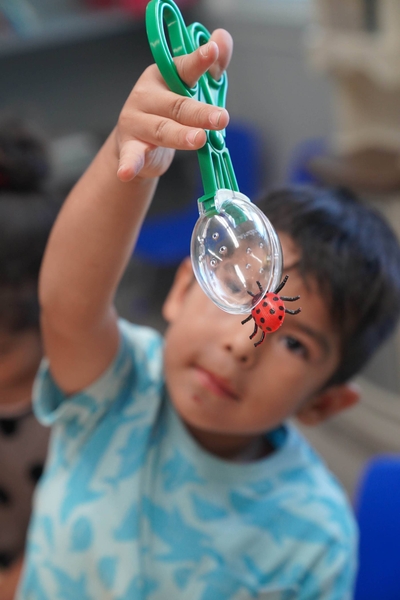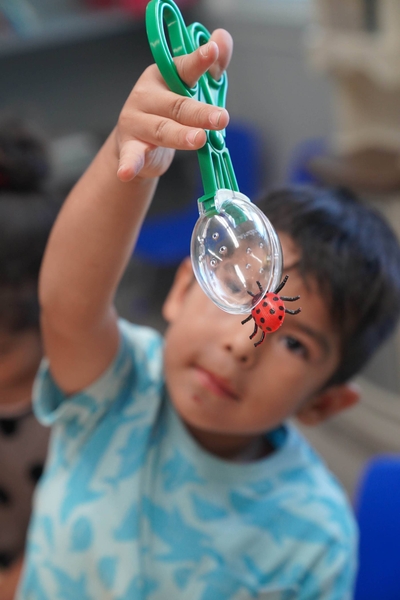 About Us
Valley Schools is a WASC accredited private independent K-8th grade school & Early Childhood Center located in the heart of the San Fernando Valley. The school was founded in 1950 and established on the premise of providing a quality education at a reasonable price. Over 70 years later, Valley School maintains that same philosophy and has transformed into a 21st century school incorporating modern day technology while maintaining the core values and culture.
Early Childhood Center (ECC)
Preschool 2 to 4 year olds
Transitional Kindergarten (TK) 4 to 5 year olds
Small Class Sizes
Fine Art & Music
Extended Before & After School Care 6:30am-6:30pm
Closed Campus
Modern Playground & Classrooms
Full Time ECC includes Hot Lunch + 2 Snacks
Potty Training Assistance
Summer Camp
Our caring and compassionate teachers create a loving atmosphere that nurtures trusting relationships between students, parents, and teachers. As we bridge the gap from home to school, our students build a positive self-image, learn strong social-emotional skills, and ultimately become bright independent thinkers. Our clean and safe setting allows children to explore, discover, and learn through new technology, hands-on activities, and an age appropriate S.T.E.M. Lab that we call "Circuit Training for the Brain". Our ECC students graduate with a strong foundation and are prepared to master the 21st century skills necessary for future success in our ever changing world.
We have designed our program to balance structure and free choice. Classroom routines introduce new ideas, encourage involvement and build self-confidence, allowing each child to feel success without pressure. Recognizing that children grow in unpredictable stages, we treat each child as an individual, working from the level each child has attained and moving forward one step at a time. Activities are planned to emphasize the process rather than the product, fostering a sense of accomplishment and pride. The student body is racially and ethnically mixed. With representatives from almost every culture. In fact, Valley School considers its ethnic diversity one of its major strengths!